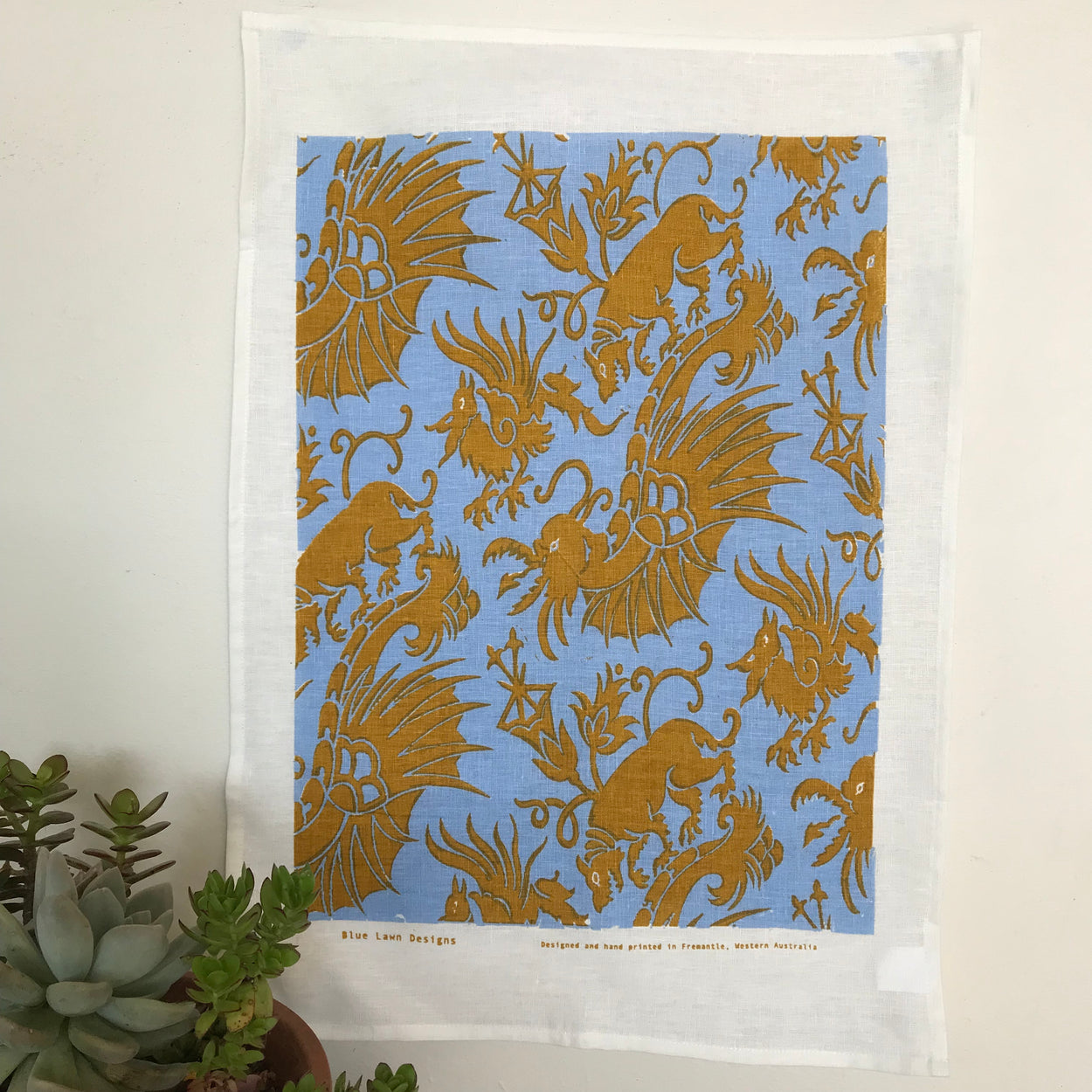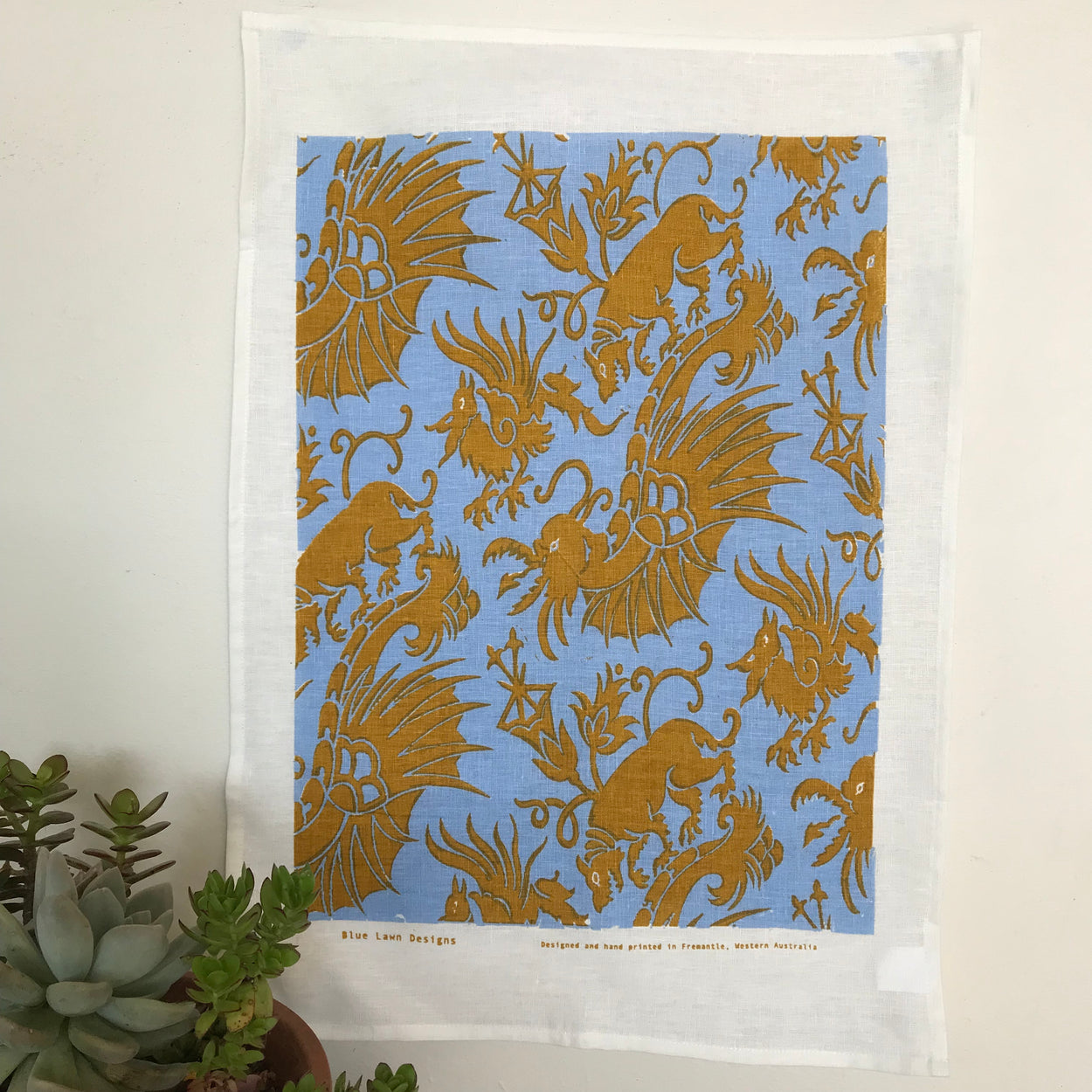 Blue Lawn Designs
Dragon tea towel: recreation of a wood-block print
Dragon. France, circa 1880s. This is an example of an ancient wood-block printed design, revived in the Renaissance period as a woven brocade, then reproduced again as screen printed fabric in the 18th century. Everything is new again.
The designs in this collection are based on prints from the 18th and 19th centuries. Although not true reproductions, they are intended to celebrate this lost art.
Our tea towels are printed on pure linen and come in an unbleached wrap-around that shows the image and includes care instructions.